End hunger, achieve food security and improved nutrition and promote sustainable agriculture
Although enough food is produced for everyone worldwide, there is still a shortage of 800 million people who are chronically malnourished. Extreme situations such as prolonged drought periods or environmental disasters will cause the failure of crops, and further lead to scarcity of food. In many industrialised countries, such as in Austria, food-related concerns are of quality rather than quantity. Diet-related health problems such as obesity and diabetes are on the rise, due to overeating, or eating non-nutritious foods.
By 2030 all people should have access to safe and nutritious food, and malnutrition should be eradicated. Agriculture should be transformed to improve soil quality and protect ecosystem functions. The genetic diversity of seeds, crops, farm animals, domestic animals and wild animals should be preserved. Furthermore, agricultural practices in developing countries should improve through international cooperation.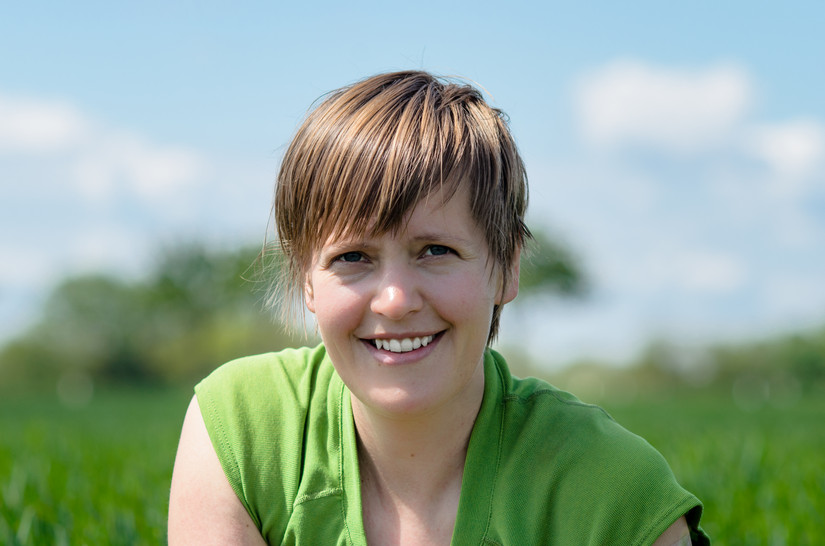 1. What is your field of research?
I work with agricultural soil functions, more in detail with decomposition of soil organic matter in agricultural soil systems, as well as with primary productivity. My way to look at agricultural systems is through the lens of long-term experiments. These long-term experiments are sites where the same agricultural management has been applied through several decades, in an experimental design. They help us to answer questions such as "what kind of agriculture we could have in the future?", "how are soils affected by tillage activities?" or "what kind of compost are suitable soil improvers?".
2. What fascinates you most about soil?
Almost 100 percent of our food comes from the soils, yet, very few people acknowledge the importance of soils around us. Soils have a tremendous capacity to provide us with a combination of soil functions as well as with valuable ecosystem services.


3. How did you become a scientist?
As a child and a teenager I was an active scout and loved to spend time in the forest during the summer and winter camps. After high school, I worked in a restaurant for a couple of years and spent some time to travel and think about what I would like to study and what kind of work I was dreaming about. It was clear I wanted to work with environmental issues, and to study abroad. During my studies in Sweden I got interested in pollution issues, and in Iceland I got the chance to work with both oil and polychlorinated biphenyl (PCB) polluted soils. It showed me how many scientific questions need to be answered before a proper clean up method is found, and what an exciting job it was. While working on my second master´s degree, I knew I would like to continue doing research and keep on establishing international networks.
4. What would you tell your 14 year old self about your career choices?
Don´t be afraid to dream and to ask questions! It is important to take time to think what you would like to work with, in which country or in which kind of an environment you would like to work with. It is as important to try new things and challenge yourself. The outcome might be very different from what you thought in the beginning, but that´s the essence of science too. We investigate to learn, and to explore new ideas. Be open to trying several career paths, you may not know as a 14 year old what your 36 year old self dreams about!
5. What are the biggest challenges of your work?
To make science understandable to the general public and the stakeholders I work most with, farmers and schools, is close to my heart and a big part of my research, yet it remains a challenge due to language. I´m a native Finnish speaker but speak Swedish at home and mainly English at work and with close friends. The language to communicate to my closest stakeholders at work is German, and I´m still a beginner in it. Thanks to wonderful colleagues and cooperators I´ve got a lot of help with this important task. On the one hand, it has meant that I have to take a bit more time for the communication tasks. On the other hand, it has created opportunities for cooperation that may not have happened in case I would have been a native German speaker.


6. Have you faced any difficulty throughout your career that is related to your gender or ethnicity?
I have not experienced many big difficulties due to my gender or ethnicity, most likely due to the equal opportunities for studies in the Nordic countries. I did my first degree in Sweden and thereafter I did an MSc and a PhD in Iceland. Having an odd native language, Finnish, pushes you to learn a couple of other languages, before living abroad becomes easier. I have been lucky to have had been supervised by many excellent female scientists. They have shown me that it´s not important what your gender is but that you have passion and curiosity for your research questions. They have also supported me to experience working in several different institutes and laboratories in and outside of the Nordic countries, which further made me appreciate the career opportunities that are available in Europe.


7. Did you have any women scientist role models in your field of work?
Yes.
Rachel Carson´s book "Silent Spring" got me interested in environmental pollution issues and got me curious about what to do about it. Rannveig Anna Guicharnaud gave such an enthusiastic lecture about soils during my exchange year in Iceland that I had to ask her afterwards in case it would be possible to have her as my MSc supervisor. Kristín Vala Ragnarsdóttir and Guðrún Gísladóttir both have supervised and supported me during my PhD. Kristín Vala amazes me with her passion for making the world a better place. Guðrún has astonished me with her strength and I admire her knowledge of the vegetation changes in Iceland. Heide Spiegel showed me the importance of agricultural long-term field experiments, and has inspired me to come up with ideas how these important research infrastructures can be maintained into the future. Verena Winiwarter´s work fascinates me, and I hope to discuss it with her in person one day.


8. What motivates you most in your work?
My motivation comes from trying to find practical solutions for future agriculture. I enjoy working with applied research in which the stakeholders, i.e. farmers and general public, are key actors in making the research possible. I may find a scientific method to investigate a particular question, but in order to change agricultural management practices on a large scale, farmers are needed. When we cooperate, new kinds of questions come up, and we get a better understanding of what is required, before a change can happen.


9. What is the biggest challenge in reaching SDG2 "Zero hunger" and how does your work help to solve it?
Big challenges in reaching "Zero hunger" are distribution of food and food waste, as well as the dilemma of producing more on agricultural land that is facing ever bigger competition from other land uses.
In the EU-project LANDMARK I´m responsible for the soil function "primary productivity". We use existing data on soil attributes, environment, crop and management in order to model what is driving primary productivity, and how we could improve it by management. We try to find answers to how we can improve the long-term capacity of soil to produce, rather than maximizing the amount that is being produced in the short-term.
In our AGES long-term field experiments we investigate how different management practices such as no-tillage, incorporation of crop residues or compost amendments influence the yields. This work is pivotal in order to understand how productivity could be increased sustainably in different kind of management systems as well as to see what are the costs and benefits of each kind of agricultural system. Long-term field experiments are a key to understanding changes in time, and provide a unique opportunity for asking and investigating a multitude of agricultural questions.


10. Draw your research!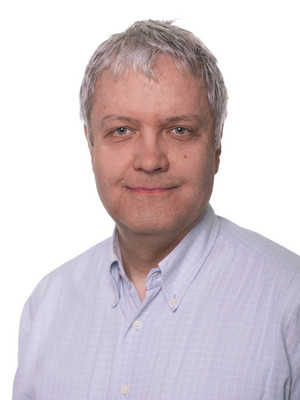 1. In welchem Bereich der Wissenschaft arbeiten Sie?
Pflanzen-Molekularbiologie

2. Was fasziniert Sie am meisten am Thema Boden?
Dass er das Substrat für Pflanzenwachstum ist

3. Wie sind Sie WissenschaftlerIn geworden?
Aus der Überzeugung, einen nützlichen und interessanten Beruf zu erlernen

4. Was würden Sie Ihrem 14-jährigen Selbst über Ihre Berufswahl sagen?
Man soll sich nicht zu sehr nach Mode-Trends richten.

5. Was sind die größten Herausforderungen an Ihrer Arbeit?
Geld für die Forschung zu organisieren

6. Haben Sie während Ihrer Karriere jemals Schwierigkeiten gehabt, die mit Ihrem Geschlecht oder Ihrer ethnischen Zugehörigkeit zusammenhingen?
Nein

7. Hatten Sie bisher Wissenschaftlerinnen als Vorbilder in Ihrem Aufgabenbereich?
Ja

8. Was motiviert Sie in Ihrer Arbeit am meisten?
Neues zu entdecken, das Innenleben der Pflanzen für den menschlichen Verstand zugänglich zu machen

9. Was ist die größte Herausforderung beim Erreichen von SDG2 "Kein Hunger" und wie kann Ihre Arbeit dabei helfen, diese zu lösen?
Es gibt eine Balance zwischen Nahrungsmittel-Produktion und menschlicher Reproduktion (Bevölkerungszuwachs). Im Moment ist es politisch inkorrekt, das zweite Thema auch nur anzusprechen. Insbesondere Religionsgemeinschaften und deren Vorschriften sind hier ein Hindernis. Eine Lösung des Hunger-Problems muss alle Parameter berücksichtigen, Erhöhung der Nahrungsmittelproduktion oder Änderung der Essgewohnheiten (Verzicht auf Fleisch etc.) alleine wird nicht ausreichen.
Meine Arbeit betrifft/verbessert die Herstellung gesunder und ausreichender pflanzlicher Nahrungsmittel, eine Bedingung für das friedliche globale Zusammenleben und für ein gesundes Leben.